How To Create an Indoor Pet Area With Artificial Turf
Artificial turf is a good option for creating an indoor pet area. It's safe, durable, and easy to clean, and your furry friend can enjoy the feel of real grass instead of ruining your carpets or furniture. Goat Turf provides artificial turf installation services in Middle Tennessee. We can custom-design and install a comfortable and stylish indoor area for your cat, dog, or any other pet. Here are some steps to follow:
1. Find a Suitable Spot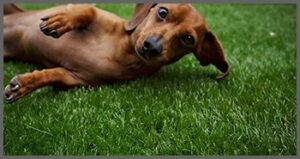 When evaluating potential spots for an indoor pet area, consider the size of your pet and the amount of space it needs. If your cat or dog is big and loves to run around, you'll need a large area that can accommodate a lot of activity. It should also be a spot where you can easily sweep or vacuum up any messes they may make. Many people opt for a corner in the living room, but any large, open space can work. There shouldn't be any hazards nearby that could hurt your pet, like sharp edges or electrical cords.
2. Measure the Area
Once you've picked a spot, measure the area to get an accurate idea of how much artificial turf you'll need. Use a measuring tape to determine the length and width of the area and multiply those numbers together to get the total square footage. That will help you determine how many turf rolls to purchase. Consider purchasing a little extra in case of errors or if you want to expand the area at some point. Once you know the square footage, contact us at Goat Turf for a quote.
3. Prep the Area
Before artificial turf installation, we recommend prepping the area to make it a good fit. Since indoor turf goes over concrete, sweep and vacuum to remove dirt or debris. If there is any furniture or other obstructions, move them out of the way. That eases the installation process and makes the turf rolls fit snugly.
4. Get Artificial Turf Installation Services
Goat Turf can handle all aspects of the project, from helping you choose the most appropriate turf for your pet to the installation. Our turf rolls are non-toxic to pets and offer superior cushioning, great for cats and dogs who love to play. They come with an odor-absorbing infill to keep your indoor pet area smelling fresh. Pet turf also has an insulating infill, keeping your precious animal cool and comfortable. Our experienced installation experts have the tools and supplies to do the job quickly and efficiently.
5. Enjoy Your Indoor Pet Area
After the synthetic turf installation, you and your pet can enjoy the new area. Your furry friend will have a safe, comfortable place to relax and play indoors. You won't have to worry about pet messes ruining your carpets or furniture. Pet turf is low maintenance and easy to clean. With Goat Turf's help, you can have a stylish and practical indoor pet area that you and your furry friend will enjoy for many years.
Contact Goat Turf for Artificial Grass Installation
Goat Turf is the trusted source of artificial grass in Middle Tennessee. We can help you create a beautiful and functional indoor pet area that your cat, dog, or any other pet will love. Contact us today to learn more about our artificial turf installation services and get a quote. We look forward to creating a comfortable oasis for your furry family member.