3 Products Our Artificial Turf Supply Warehouse Offers
Goat Turf is a leading supplier of artificial turfs and grass for various applications. Our turfs are used for lawns & landscapes, common areas, dog & pet areas, playgrounds, putting greens, pool areas, patios, and more. We're the team to call when you need quality artificial turf supply and offer various options to choose from. Our company also handles installation, and we supply all the products you need to install your artificial turf. Here are three types of products you can get from our warehouse:
Artificial Turf/Grass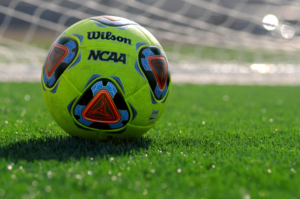 Turf is our main product, and we have many artificial grass solutions for your applications. Some turfs are designed for sports like golf, while others offer ground covering for lawns and storefronts. At Goat Turf, we supply SYNLawn artificial grass and are the Southeast's largest distributor. SYNLawn is a leading innovator of advanced artificial grass solutions. They offer grass for lawns, pet areas, playgrounds, rooftops, patios, decks, balconies, and pool areas.
Our warehouse offers various artificial turfs, including Pet Platinum, Play Platinum, Roofdeck Platinum, Golf Precision Putt, and Golf Tee Strike. SYNLawn grass products are green on top, in the middle, and underneath. They also feature bio-based products and use plant-based Enviroloc backing technology to lock in the fibers. Our turfs are durable and beautiful. You can choose from different shades of green to customize your yard.
Turf Installation Products
Installing turf requires various supplies, including plastic lumber and stakes, screws, geotextile, seam tape, glue, and ultrabase panels. Our artificial turf supply also includes infill, spiral nails, vibratory plates, and other lawn-related materials. The infill prevents expansion and contraction, protects the turf fibers, and keeps them upright. Nails, staples, seam tape, and glue secure the turf in place. You can also install weed barriers to keep weeds from damaging the turf.
We have a warehouse with all the supplies needed to install artificial grass anywhere. Our company supplies and installs artificial turfs, so we know everything you need to achieve your vision. We offer a wide range of turf-related products, from the aggregate foundation to artificial grass and infill. Our company also provides quality installation equipment like Weber vibratory plates and other turf-related equipment.
Turf Extras And Accessories
Artificial turfs often require extras like hardscapes, netting, and decorative elements, depending on the application. At Goat Turf, we install different turfs and provide the accessories our clients need to design their new spaces. A turnkey indoor sports facility can use netting, l-screens, and hitting mats. Dog and pet turfs can feature odor-absorbing infill and grooming accessories like rakes. Golf courses can use green marker panels, cups, and flags.
Goat Turf provides quality accessories to improve your turf's aesthetics and functionality. You can also request an architect kit to learn how to seamlessly integrate our solutions into your landscapes. The kit offers detailed turf specifications, installation guidelines, and samples. We're installers, so we can find you any extras you need. Our installers will capture your needs during the initial consultation and source quality hardscapes and products for the project.
Quality Artificial Turf Supply
Goat Turf is Tennessee's largest supplier of artificial grass and the only STC Certified Turf Installer in the area. We distribute and install SYNLawn turfs throughout Tennessee, Mississippi, and Florida. Our artificial turf supply features products for residential, commercial, and industrial applications. We also provide premium quality accessories.