What Is Artificial Turf?
Artificial turf or artificial grass is grass made of synthetic materials, but designed to look and feel like natural grass. At Goat Turf, we provide expert installation of high-quality artificial grass and offer artificial turf supply for Tennessee, Mississippi, and the Florida Panhandle. Here is everything you need to know about synthetic turf:
Artificial Turf: What Is It?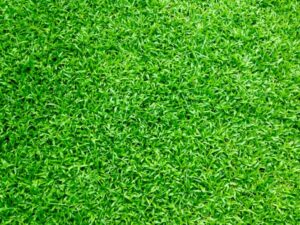 Artificial turf is a synthetic alternative to grass. It can be installed anywhere you would typically grow grass or install other types of landscaping. An artificial turf supply company can sell the turf by itself, or sell it and install it. As the Southeast's largest artificial grass company and exclusive distributor of SYNLawn®, Goat Turf does both. And depending on the application, there are several types of synthetic turf products to choose from. Artificial turf can replace your entire lawn or just specific areas.
What Is It Made From?
Our turf is made from synthetic fibers that look and feel like real grass. The top, middle, and bottom of the turf are green, and these fibers are bio-based and are made to be sustainable. Once installed, your artificial turf is long-lasting and can save you money. Each of our SYNLawn® artificial grass products comes with a lifetime warranty, deluster and UV protection, a class A fire rating, and EviroLoc (a plant-based backing).
Where Can I Use Artificial Turf?
There are many different areas where artificial grass can be used, including:
If you are a homeowner, business owner, landscaper, hardscaper, or artificial grass company, you should consider installing artificial turf or buying wholesale from Goat Turf.
What Are the Benefits of Choosing Artificial Grass?
Here are some of the many benefits of choosing artificial grass:
No need to mow
No using harmful chemicals
No throwing away grass clippings
No muddy mess after rain
No dead grass
No need to irrigate
>No overseeding
When you choose artificial grass, you can cut out water costs, maintenance costs, and more. At Goat Turf, we can show you how to take advantage of the many benefits of artificial grass installation.
Goat Turf for Your Artificial Turf Supply
We understand that first-time artificial grass buyers may be hesitant because turf can be a significant investment. However, Goat Turf has options for financing artificial grass. You can purchase your turf now and pay later. Our personal loans do not impact your credit score when applying, provide fixed rates, and can give you terms of up to 20 years. This means that you can have the lawn of your choice without worrying about financing. And the money that you save on water and maintenance will help to offset the cost of the turf and the installation.
At Goat Turf, we want our customers to have the very best experience when choosing artificial turf. We care about our work and show it through our diligent installation process. The Goat Turf team can help you select a suitable synthetic turf supply and install it swiftly. What's more, we are the only STC-certified turf installer in Tennessee. If you want to change the look of your space while making an earth-friendly decision, give Goat Turf a call today to learn more about our services.